About Stress Relief Choices
---
What is Stress Relief Choices About?
Stress relief choices is an online holistic resource for stress management and well-being. It was founded in 2006 and has since grown into a large catalogue of different tools, techniques and processes to help you deal with stress.
From reviews to videos, articles to MP3s, this website aims to teach you how to cope with the modern stresses and strains of life in an holistic way. Through tools like meditation, breathing techniques and different exercises you can learn to de-stress, and straight away if you so choose. This website's goal is to show you there is a pathway through stress. It is possible, and through being here you have started the journey.
This website teaches you how to manage and let go of stress, and then it shows you how to move into wellness again. Well-being is possible, well-being is part of who you are and our intention with this site to guide you into your natural state of being.


About The Founder
The founder of Stress Relief Choices is Piers Cross. He'd worked and experienced several years of stressful environments, only to realise that there was another way - this website and products chart this other way.
Piers grew up in a stressful environment with an alcoholic father. At 11 he chose to go to boarding school to get away from his father. Boarding school was the greatest gift and the greatest challenge. It took Piers into a very dark space, which forced him to eventually find great strength within.
In the 90s Piers attended one of the top business schools in Europe, both in France and London. He worked for some of the largest companies in the world, working in banking, sales and journalism. These environments were extremely stressful, from having to make 50 calls a day, to working long hours.
During this time, Piers started to search for a different way of dealing with everyday life. Until that point he had used drink and drugs to numb out this discomfort. In 1997, after a painful breakup from a long-term partner Piers came across Buddhism and personal development. He started to meditate, and slowly make changes in his life.
In 2000, Piers started to question the life he was leading in London. He was successful: had a good job, a good salary, a lovely partner and lived in an exclusive part of London. But he wasn't happy - he felt empty. He started to suffer from a breakdown and within a few months had quit his City job, left his long-term partner for the 2nd time and started living on sofas. During that time his father was diagnosed with cancer, so he chose to focus the last few months of his father's life helping him and his partner out.
After his father's death Piers moved back to his mother's house, which took him deeper into depression. A lifeline came when he was offered a job working for an international organisation in Ghana, West Africa.
It was a welcome respite, although Piers threw himself into work and drink. By the end of 2001 after eight months in Ghana, Piers was very unwell; he needed a break. He came back from Africa, and did what he knew best - drank and drank and drank.
Living In a Buddhist Monastery
Another lifeline was thrown to him after he agreed to go and help cook at Thai Forest Buddhist monastery for 10 days; he'd be able to have a break... After 10 days he realised he was a mess, and he needed to stay put in the monastery. So, 10 days flowed into 20, 20 into 100, 100 into 1000 days. He took novice robes and worked over the years as kitchen manager, office manager and took care of the garden.
His monastic experience is a book unto itself, some of which is contained in the Well-Being Way. In short, these early childhood challenges that he'd been running from through work and drink came back to haunt him. With nowhere to run and no drink or other distractions Piers went through his greatest challenge in life. To say it was stressful would be an understatement - for him it was an absolute nightmare. He struggled, he fought, he cried and cried, and eventually after two years, he started letting go...
During that time, he had some amazing teachers from a Jungian analyst to the Buddhist monks. He started coming out the other side. Through the darkness he had learned how to cope with some incredibly difficult times. And he learned that it is through our greatest challenges that we grow the most. A lot of the tools and techniques he learned over the years are contained in this website, his videos and his book.


Returning to the Corporate World
Piers decided to leave the monastery in 2005 after 3 ½ years. A year later, being short of funds, he decided to return to the corporate world. Instead of his colleagues being dismissive of his monastic experience, they were intrigued and they wanted to learn more. He started to teach a weekly meditation class in this Fortune 500 company. And this was where Stress Relief Choices was born. He saw that the challenges he had been through, could be of great value to others.
So Piers' message to you is this: no matter where you are, or how challenging your life has been, or is, you have all the resources inside you to cope. You all do. We all do. This website offers you the tools, techniques and processes to help you to connect to your inner strength.
How is this website financed?
Some of the links you will find on this website are linked to products that Piers recommends. These links are affiliate links, meaning that should you click on these links and decide to purchase anything, Stress Relief Choices will receive a small commission and you have our sincere thanks for supporting this website. You can also donate here.


You have a Story or passion, you want to tell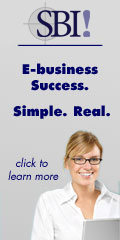 If you are inspired like Piers was to set up a website and tell your story, or you are really passionate about a subject and want to share it with others then you can do what Piers has done.
Piers used a company called Solo Build It (SBI) to design and create his website. Piers knew nothing about building websites or the Internet really (he hadn't been allowed to surf the Internet to 3 ½ years in the monastery and the Internet changes quickly). But with SBI's help, he slowly but surely grew the website.
It is a slow process, but if you are inspired to start working from home and build up a home based business then SBI's community is wonderfully supportive. Combined with the 10 day "How to build your website process" the whole package is extremely thorough. For more information about Site Build It...